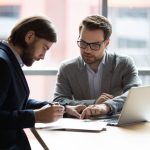 If you have any questions about our continuing education classes for Utah, Georgia or Tennessee Contractors, don't hesitate to contact us via email or phone. We know taking continuing education classes can be stressful, and we want to make the process as easy as possible for you.
Certified CE Courses through Flynn's quickED! Enroll today!
Flynn's quickED Helps You Meet Requirements
Not every continuing education course for contractors in Tennessee meets the Board's requirements. Flynn's quickED is an approved provider of contractor continuing education courses in Tennessee. Sign up online today or contact us for more information.